A pleasant and warm environment is provided for your child to develop. Enjoyment is provided by free play, group story times, singing and structured play, so that social skills can evolve. Each day will provide new experience involving sand, water and building material to encourage the full development of your child.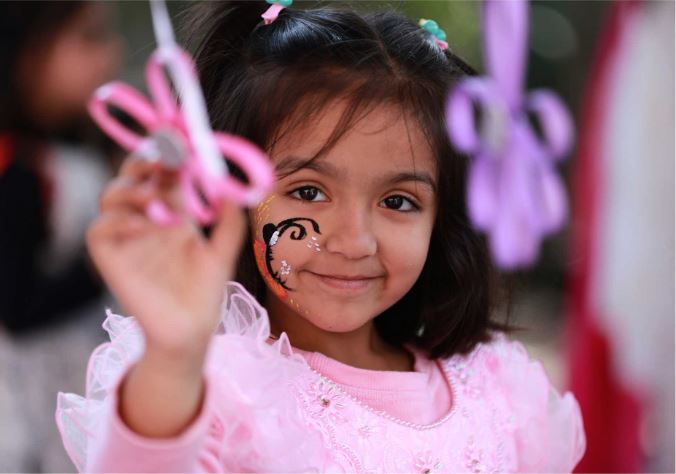 Toddlers: (3 years)
The toddlers in the group will begin to learn fast and develop skills involving colour, shapes and counting. Play is important and they will get messy with sand, water and paint as they produce that first masterpiece for you to cherish and display on the fridge at home!
Social interaction is strongly encouraged so that your child becomes aware of their peers and learns to make friends.
Pre School: (4 to 7 years)
Your child will be encouraged to investigate and develop further in a preschool atmosphere. Stimulating, exciting and demanding activities will give your child head-start for primary school. The early learning goals for the education of 4 to 7 year will be delivered in the six key areas of learning but there will still be the all-important fun, play, love and cuddles for your child.